Framing the Horizon
Plasma Physics and Laser Institute, CPPL / Rethymnon, Crete, Greece
2015
HELIARCH Awards - Category: Public Buildings, Nominated, 2017
UIA Contempory Greek Architecture Exhibition, Moscow
Contemporary Greek Architecture Exhibition Centre for Mediaterranean Architecture, Chania, Crete
---
Design 2009/ Construction completed 2015
Research laboratory for Sub-femtosecond Lasers, as well as offices, conference room, library and restaurant.
The two laser laboratories should not accept any vibrations from the rest of the building and special care needs to be taken for its anti-vibrational floor. Hence, we designed a robust concrete base on top of which the linear steel structure building is raised with a V morphology in its beams.
The architectural concept is articulated around three themes:
First, the landscape, or how to initiate a dialogue between the steep slope and the magnificent horizon and sea view. Second, the program, or how to bring together the intricacies of the program and to integrate them into key design principles. And third, the technological aspect, or how to express the CPPL's technological innovation.
The three themes converge to a building consisting of the solid base, the horizon traced through the transparent ground level, and a linear floating "beam", a suspended white line framing the horizon. The concept is translated to a synthesis between the solid / earthy on one side and the white / floating on the other, with the horizon trapped between the two.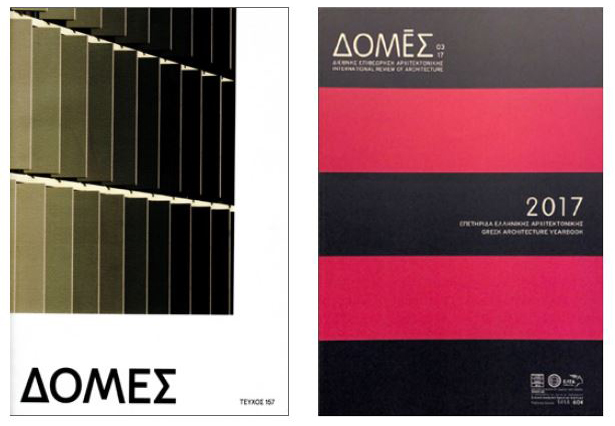 CREDITS
Architectural Design: Rena Sakellaridou, Morpho Papanikolaou | SPARCH
Collaborating Architects: M.Anthopoulou, A.Boudouridou, E.Papaevangelou, Ch.Tsiraggelou
Structural Engineers: K.Polychronopoulos, Ch.Makris
Mechanical and Electrical Engineers: EL.TE.ME. Ltd
Photos: Erieta Attali
SPARCH SAKELLARIDOU / PAPANIKOLAOU ARCHITECTS / All rights reserved / 2023