Re-designing the Balkan Square
2012
1st prize, Architectural Competition
Iconic Award, Concept, Urban Planning, 2013
---
Surface : 26.000 sqm

Urban and landscape design for the regeneration of the 'Balkan Square'. Design deals also with the reorganization of land uses, the redesign of existing facilities and suggestions for new ones such as stadium, theater, shops, playground, 2 levels of underground parking, boulevard and extensive landscaping.
The concept deals with the notion of hybrid space, time and place, as these coexist and are expressed in the Balkan Peninsula as a mixture of people, languages, religions, myths and traditions; as a mixture of colours and nature. It proposes the natural landscape as a hybrid container of multiple activities: both park and landscape and stadium and theatre, as well as an event place and a space for the enjoyment of nature.
A stadium-theatre as an intense gesture creates an urban public space of size and presence and a linear promenade as a flow of movement landmarks with intense geometry.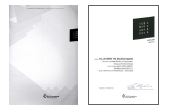 CREDITS
Architectural Design: Rena Sakellaridou & Morpho Papanikolaou | SPARCH, Anastasia Papadopoulou & Vanessa Tsakalidou | 40-22 Architects
Collaborating Architects: K. Olimpios, E. Papaevangelou, Ch. Karakana, K. Toumpektsi
Students: S. Georgiou, E. Koumpli, A. Niaka
SPARCH SAKELLARIDOU / PAPANIKOLAOU ARCHITECTS / All rights reserved / 2023